Contact Rotterdamexperience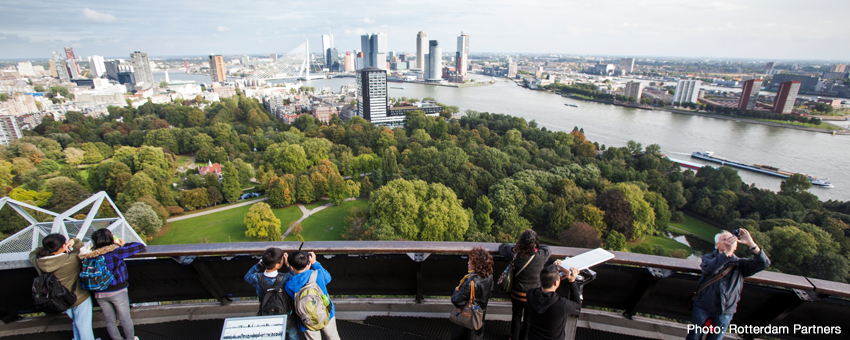 Contact Rotterdamexperience
Meer informatie over (teambuildings) activiteiten, tours en pakketten op maat voor Rotterdam?
Rotterdamexperience helpt graag met het samenstellen en organiseren van uw (teambuildings) activiteiten, tours en (geheel verzorgde) pakketten op maat in of vanuit Rotterdam. Met meer dan 20 jaar ervaring bieden wij het hoogste niveau van service en kennis voor uw aanvragen voor Rotterdam (en de rest van Nederland). We wonen en werken in Rotterdam en hebben hier en in de omgeving een groot netwerk van partners op gebied van accommodatie, transfer, gidsen, attracties, activiteiten, etc. We zijn Rotterdam!
Mocht je advies zoeken of (tijdelijke) aanvulling nodig hebben voor het huidige aanbod van reizen en activiteiten, dan helpen wij met veel plezier om het beste aan te bieden, passend bij de doelgroep. Samen maken we van de (teambuildings) activiteit, tour of geheel verzorgde pakket een onvergetelijke trip!
Contact Rotterdamexperience
Wij zijn bereikbaar per mail info@rotterdamexperience.com, telefoon +31(0)6 498 69 004 of het contactformulier hieronder.