Local guides in Rotterdam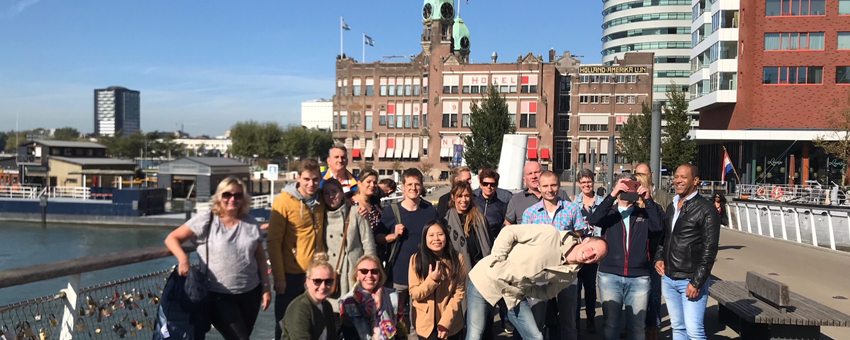 A local guide for every kind of tour
Rotterdamexperience works only with local guides who are experienced and enthusiastic, to offer you the best service and knowledge in our city. Our well trained local guides will be happy to assist and take care of your group during tours to the most beautiful and most interesting spots in Rotterdam or around the Netherlands.
We speak your language
From the moment you arrive until you leave back home, our guide can be at your disposal. We speak your language. Dutch, English, French, Spanish, German, Portuguese, Italian, Scandinavian. And if not, we will try to find a guide that will suit your needs.
We will arrange a tour custom made to your wishes and interests. By car, bike, boat, step, segway or walking in most languages.
We can also provide private transfers in Rotterdam or around the Netherlands.
More information about local guides
You can contact us by email info@rotterdamexperience.com, call +31(0)6 498 69 004 or fill out our contact form below. For guides in other cities in the Netherlands, Belgium or Luxembourg, please contact our partner GO Experience. Click here.
Contact form